It's a She Thang"!

Presented by

The Women in Recovery

Seaside Oregon

No convention related calls To Our Sponsers PLEASE!! (They are NOT on a committee)

Video/Photos for your Hotel/ Condo/Motel

September 14,15, and

16 ,2018

at the

Seaside Convention Center

415 First Ave. Seaside Oregon 97138

Mail Registrations to:

PO BOX 851

Seaside OR 97138

Please Make Checks Payable to:

"It's a She Thang"

Doors open Friday at Noon

2:30 Get Aquinted Meeting

7:00 Speaker Meetings Begin

Saturday

Sunday

Once you open the registration link....

Right Click the registration

Then save it to hard drive

I promise it will print bigger than it looks if you tell your software to make it 8 1/2 x 11, It appears small because it is a small file so that it will load faster and if you are reading this that techno-bs probably won't make sense anyway. But TRUST ME it will work.

Early registration gets a free

gift and the ability to win a

great raffle prize valued at

$200.00.!

Worlds Greatest

Talent Show

Even if you don't sing and dance

there is an art gallery to show

what recovery has done for you.

In order to get the Free Cup you must register by August

30th 2018

Indeed it is PO Box 851.

Seaside, Oregon 97138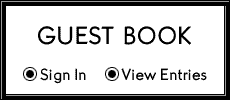 Need a ride or help. Sign up in guest book!

We are working on the online registration. it will be at the bottom of this page.

Registration Only

$45.00

Includes:

Entry to all events, (speakers , workshops and Talent Show)

Saturday Night Ice cream Social

Full Registration:

$65.00

Includes:

Entry to all events, (speakers , workshops and Talent Show)

Saturday Night Ice cream Social

Sunday Spiritual Breakfast